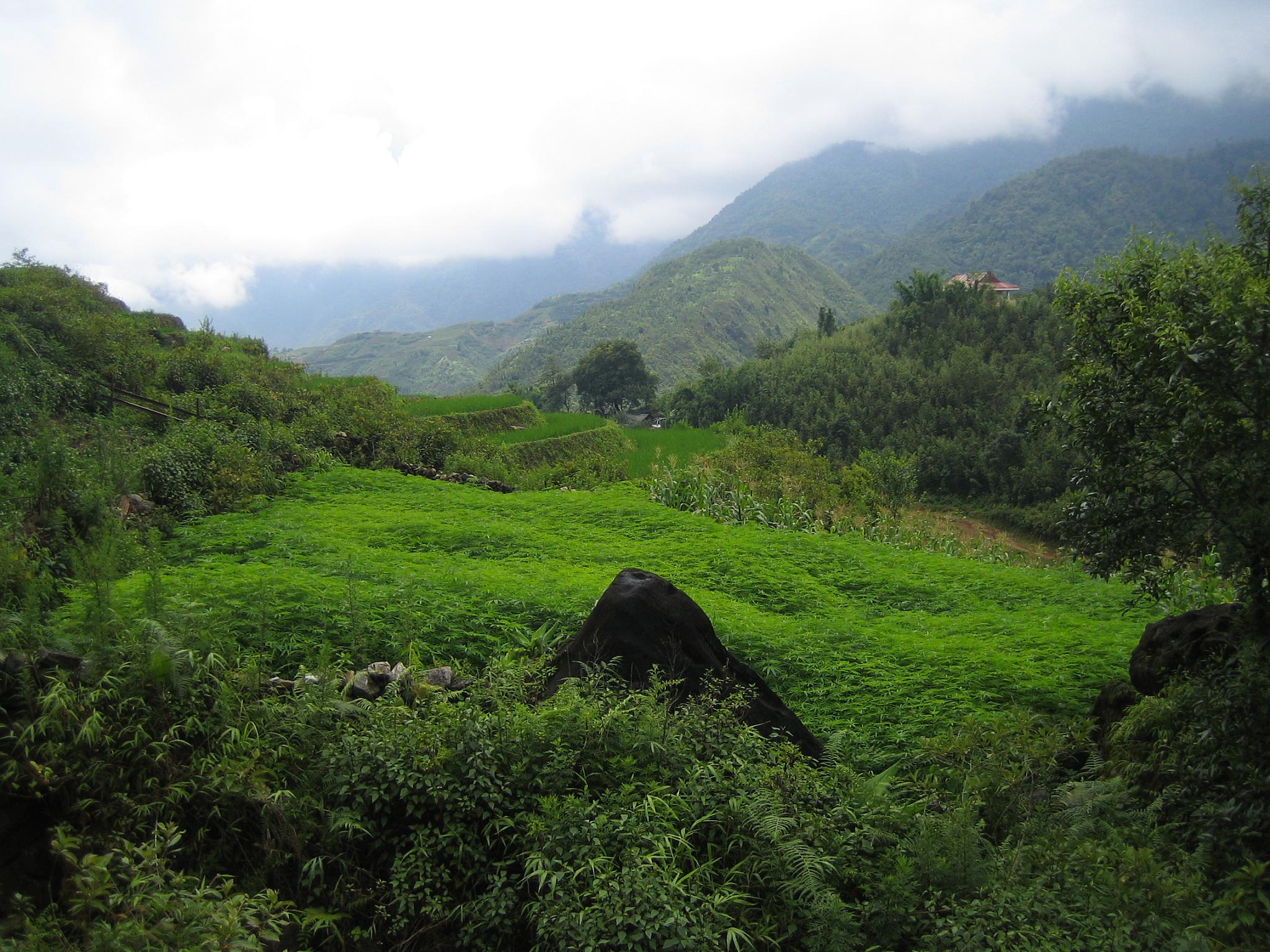 Indica and sativa are two primal species or rather strains found in the cannabis plant. You may have come across the term cannabis strains maybe across friends or budtenders. The most important query to ask yourself is, "how different are the effects associated with the aforementioned strains?"
The key difference associated with the two strains is their appearance in the farms. For instance, the height, maturity times, and the colors of the leaves. However, these kinds of distinguishing factors are more useful to the cultivator than you – the consumer.
Now that you need to get enlightened on which ones to vape for the general well being of your lifestyle, read on and become the overall judge.
Indica
Indica variety is relatively short. With broad and green leaves, it is characterized by a fast maturity of up to eight weeks immediately after the flowering stage. The strains are bound to do well where it's colder as compared to the warm temperate areas.
As you vape the strain, it is more of medicinal as compared with its recreational benefits.
Most users of the cannabis indica strain express it to cause relaxation feelings. These are highly concentrated in cannabinoids hence give the consumer a feeling of overall relaxation.
For those struggling with sleep, indica is a guaranteeing factor that your situation can't remain the same anymore. Thanks to its relatively lower THC levels. In this cannabis strain, you don't expect your body to experience psychoactive feelings.
For those who love munchies, this is your perfect partner. Soothing pain and combating anxiety perfectly describes cannabis indica. If the anxiety is caused by high THC levels, you can rest assured that the feelings can get counteracted when you consume this strain.
After a long day after work, you probably may need the strain to get a feeling of more comfort. In fact, using it at night after a tiring day is much better.
If you adore a berry taste, this strain doesn't offer less of it. You may witness it after taking a vape of the strain.
If you wonder where the berry taste comes from, strains produce terpenes, which are undoubtedly responsible for any smell and taste.
Sativa
With a taller height than indica, these strains are slender. They have a combination of narrow and lighter green colored leaves. The time to mature is highly dependent on a warm climate. You can't expect the maturity time to be lesser than 10 weeks nor more than 18 weeks.
Are you aware that the famous hemp plant was on the olden days referred to as cannabis sativa? This is a point to tell you that you can describe the sativa strain as you would to industrial hemp.
Have you ever smoked weed and felt a feeling of somewhat being cerebral? Well, the cannabis strain responsible could be sativa. The feeling could be recurrent especially when you are a newbie weed taker, as you work your way up to become more familiar.
This strain helps users struggling with depression by giving them some feelings of motivation and aspiration. If you also feel moody especially near people, taking vaping this strain is your antidote.
The fact that once you use a vaporizer to vape the product gives users higher levels of productivity is undeniable. This explains why most sativa consumers refer to it as a day time strain. Conversely, if you feel like getting euphoric, consider seeing such a situation as emanating from the low CBD level as compared to the high THC level present in this species.     
Attending a social synod after taking a dosage of sativa works miracles for you. The creativity and activeness are on another level.  
You can easily identify sativa from its piny taste.
It is worth mentioning that you can come across hybrid cannabis strains on your quest to find the best strains for you. These are as a result of cross-breeding the indica and sativa species to come up with a strain harboring the effects associated with the two. 
The hybrid cannabis strains have more effects as they have a super combination of the effects of their parental figures. If you can't differentiate whether it's a piny or a berry taste, you may be probably taking a hybrid strain.
In the case of the indica and sativa kid (hybrid strain), the THC and CBD levels are balanced. You can experience more of the balanced effects of the parental strains using a vaporizer.
So which ones can I select?
The dire urge to vape a strain can cause you to become more curious about the next moment's feelings, or even to the kind of lifestyle that you intend to live.
For more medicinal effects, indica can do you justice. For instance, if you are struggling with pains associated with diseases like cancer or just a simple headache, take this strain and enjoy your sleep.
If getting more creative in your job place is what you are targeting, sativa is unbeatable in the same. Ensure you liaise with your health advisor to know the right dosages for you.
Using a vaporizer to vape any of these strains is the perfect way of inhaling and transferring the end products to your bloodstream. As part of living a good lifestyle, it is essential to take care of your respiratory system and blood filtration organs like the lungs and the liver respectively.
The final verdict
To vaporize any of these two cannabis strains, you can't ignore the effects related to the consumption of any of the two. However much some budtenders can convince you to vape any of their strains, you now have loads of information in order to differentiate the two matters their tastes and effects.
Jun 21, 2023

Category:

News
Comments: 0